Home > Products >Mining lighting>
DGS23/127W (B) Explosion proof Electrodeless Lamp
DGS23/127W (B) Explosion proof Electrodeless Lamp
DGS23/127W (B) Mining Explosion proof Electrodeless Lamp
Application
It can be used in the methane,dust and other explosive gases as the fixed lighting equipment.
It can be used in the underground parking lot, center transformer substation, pump and the main tunnel as the lighting devices.
Features
Adopting the latest light sources tech --- electrode less lamp.
Enclosure in AI-alloy, powder-coated surface, high intensity and corrosion-proof.
The protective glass shield is made of toughened glass, impact resistance,high strength.
Air convection holes are set between lamp compartment and electric compartment, to disperse heat and ensure long service of lamp.
Wide voltage input and constant output of luminous flux.
Instant start without stroboscopic,drive circuit board incorporates dust-proof damp-proof design, which has steady and reliable performance.
Long service life, and great color display ability, white light,which is power saving and environment friendly.
Wonderful filter circuit and minimum EMI and EMC disturbance, bringing down power consumption effectively.
Accessories can be installed as ceiling type and wall type.
Light distribution curve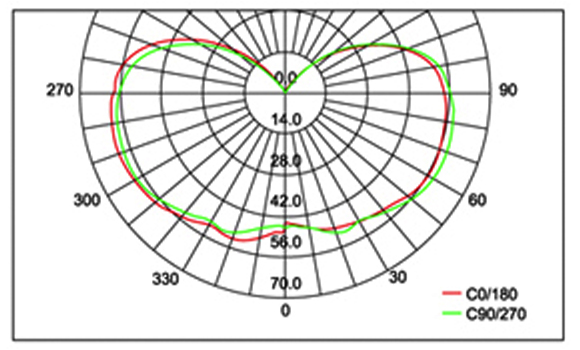 Main technical parameters
Type

Rated power

(W)

Luminous flux

(Lm)

Power factor

Weight

(kg)

Cable O.D.

Lamp average service life

(h)

Outline dimension

Width×Depth×Height (mm)

DGS23/127W(B)

23

1700

≥0.90

3

10-14

80000

216×235×232